Workshop I: Brainstorm
November 21, 2017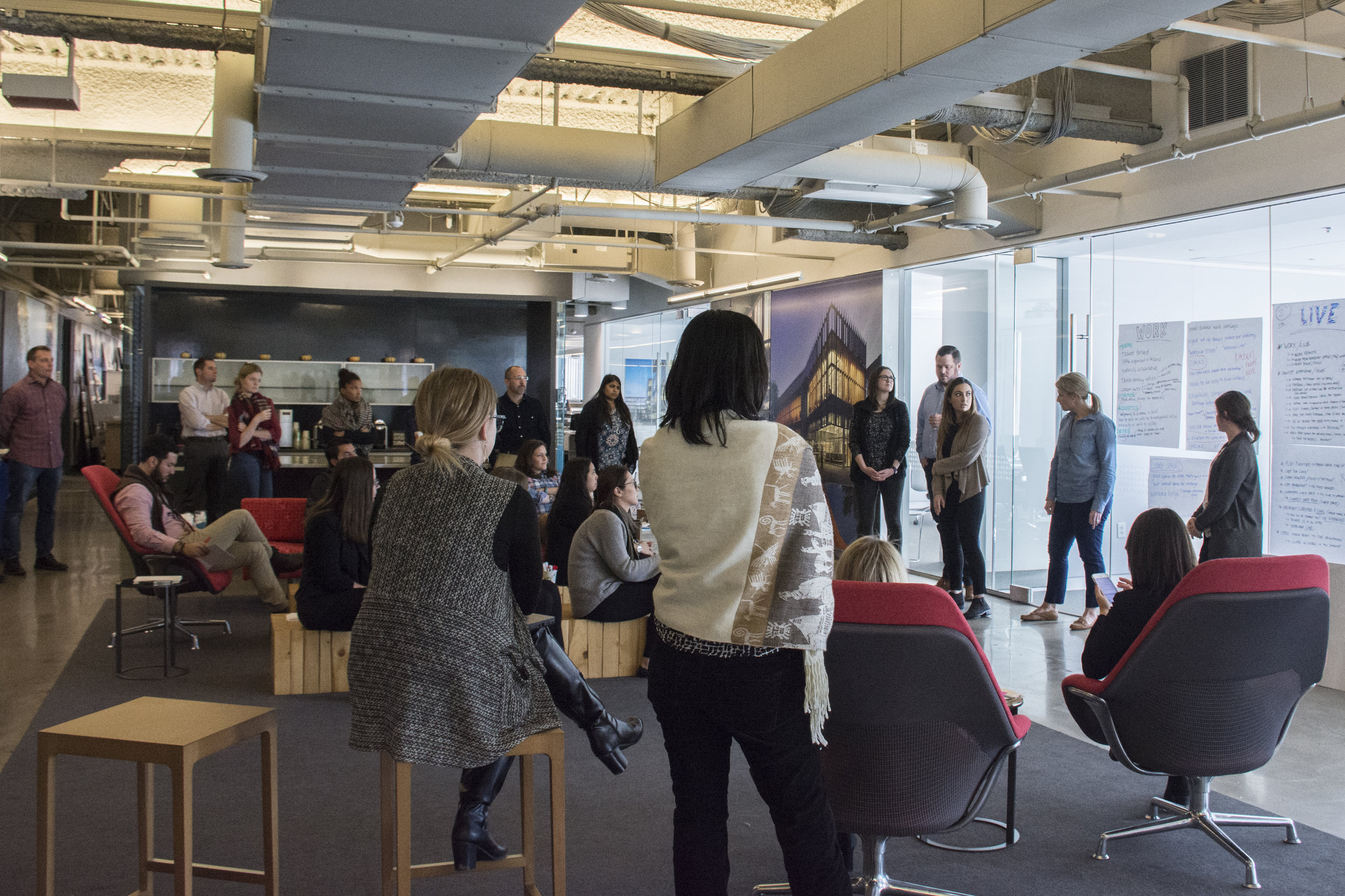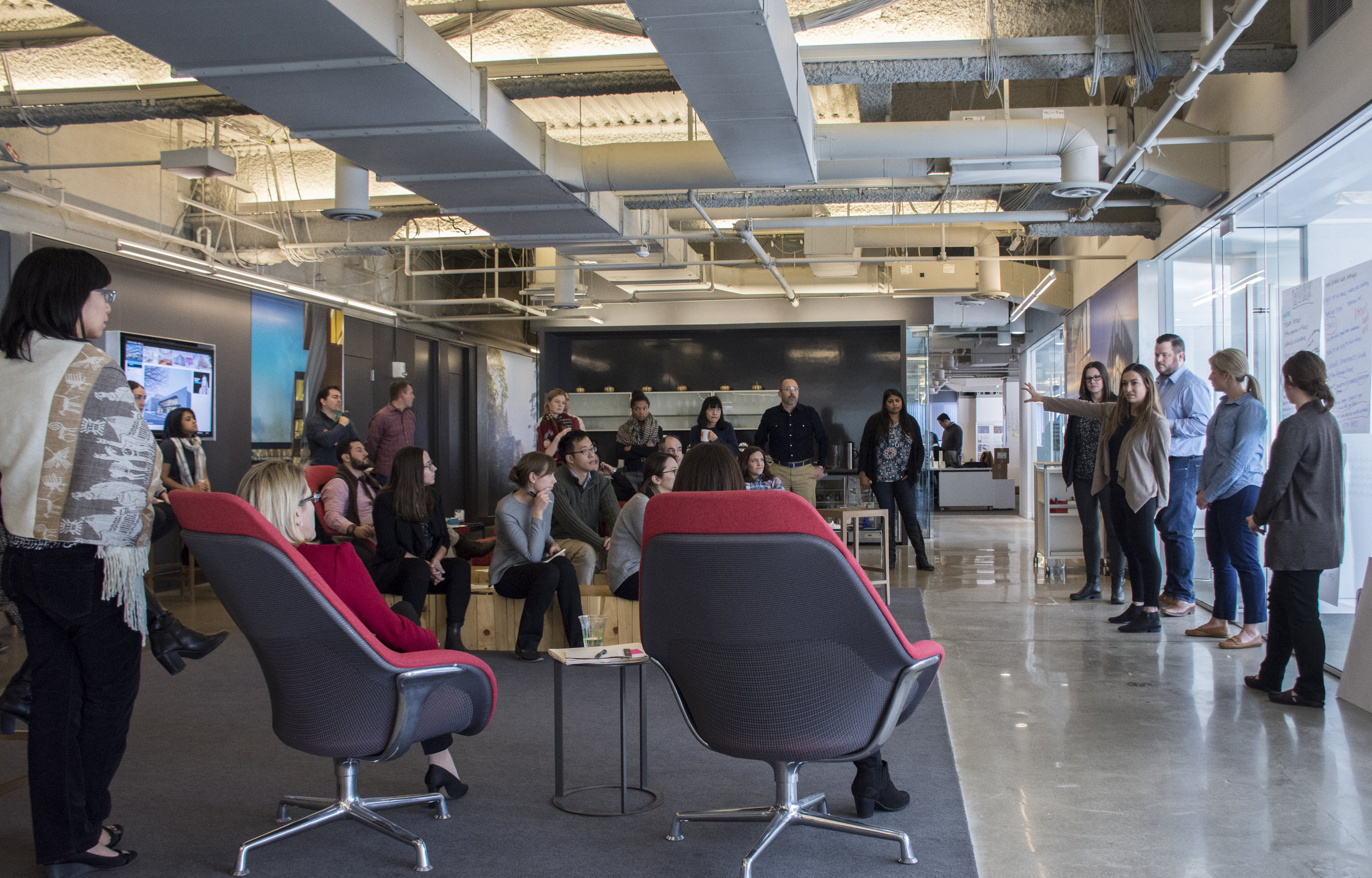 Groups discussed how our office can help us live, work, learn, play, and lead to the best of our ability. Six themes emerged from these discussions, below.
Culture & Engagement
Employees described their current environment as collaborative and were interested in cultivating a culture of transparency that supports the freedom to share ideas and acknowledges many forms of "leadership." Other comments focused on elements of play as a form of engagement and community building.
Space Planning
Employees were interested in understanding how their space could be more efficient and designed with strategic spatial adjacencies to support the distinct physical requirements for collaborative and focus work. In addition, there were many comments regarding the need for more effective storage solutions.
Image & Identity
Participants expressed a desire for their workplace to visibly reflect the core of their work philosophy: an innovative, process-oriented, maker space. The office as studio concept could contribute to an interactive, immersive work environment that tells the unique story of Perkins+Will Boston.
Worksettings
Employees would like to see a greater diversity of worksettings, with an emphasis on space for private/focus work as well as small group collaboration. Other comments expressed an interest in more relaxed settings and flexible, multi-purpose space.
Learning, Tools, & Technology
Even though "learning" was its own workshop, it permeated comments in all workshops. Employees would like to have more opportunities for learning, especially from colleagues and others in the industry. Technology was also conveyed as a platform not only for learning but for teaching (e.g., Virtual Reality).
Flexibility
Employees were interested in exploring options for a mobile work environment and flexible ways of working. At a minimum, employees indicated that the rigidity of the current workspace configuration does not support the dynamic and varied work that is critical to the success of the office.